HONDA CB125S COUPE d'ENDURANCE REPLICA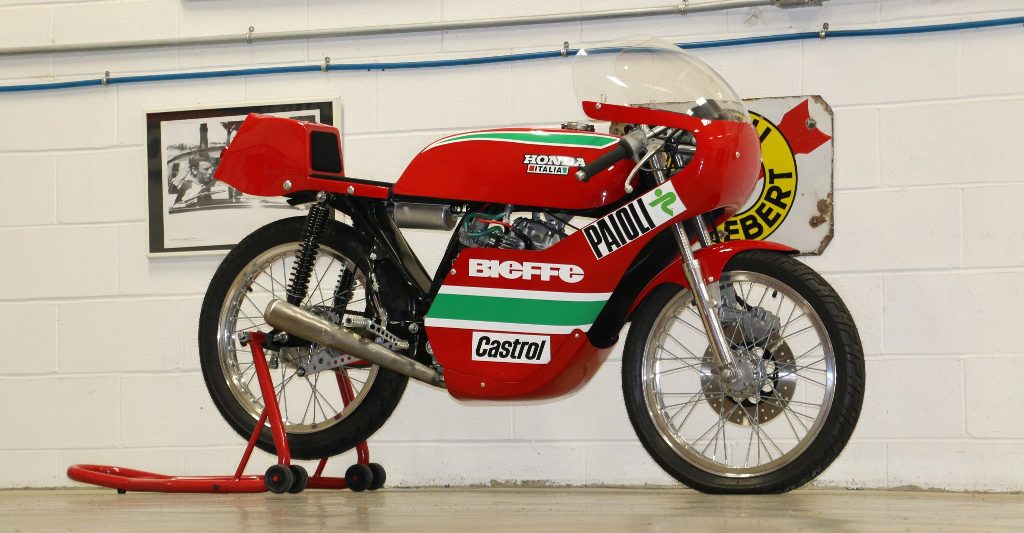 The history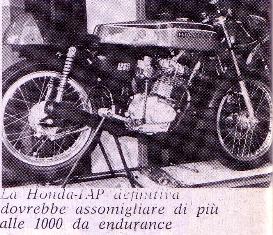 In December of 1977 the magazine Motosprint comes the news that the Honda-IAP which has just started production of CB125S (the first motorcycle Honda, produced in Italy, in the factory in Atessa) is organizing a trophy based on the Endurance formula, with races of two hours for teams of two riders with changes every half hour. Simultaneously, announced the preparation of a '' kit '' aesthetic and technical, with carburetor and exhaust '' racing '' entrusting the job to Samoto of Rome and its valuable technical manager Carlo Murelli.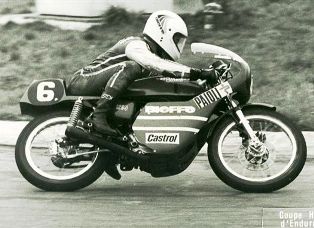 In 1978 the start of the Honda CB125S Coupe d'Endurance managed by HIRET (Honda Italian Racing Endurance Team). Among the races worth mentioning that raced at Mugello circuit on June 4, the fifth of the series, where the small Honda CB125S, with standard engine, did respectable speed and average lap time almost unbelievable for a motorcycle, which in the road version was just over 100 kmh. Game statistics report indeed an average race speed of 110 kmh, the fastest lap at over 114 kmh and a top speed of about 150 kmh!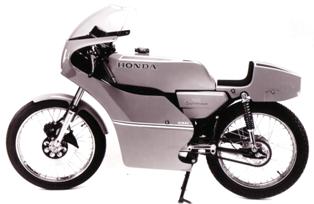 Given the great success of the first edition of the Trophy with more than forty crews entered at the end of 1979, at the Bologna Motor Show, Honda Italy presents a renewed version of the Endurance, for the trophy. Tank, seat and fairing of new design inspired to the RCB 1000 that at that time dominated the European Endurance Championship. The design was assigned to the designer Giuseppe Ricciuti who also built the '' Red Shark '', a CB125 with full fairing who made numerous records on the Nardo circuit.
Motocicli Veloci
make all parts for transform your CB125S in a funny ''Production Racer''
visit the page

of our catalog
... But if you do not want to dirty your hands you can buy the complete motorcycle
starting from 3.500,00 Euro ready to race!
---